Details
Go Back
We had our final Fishers of Men Legacy tournament on the Harris Chain of Lakes going out of Buzzard Beach. This made for an interesting tournament even though we only had 7 boats. All the guys/gals sitting at the top were fishing and points and money were on the line. Our day started out with our Chaplin, Billy Taylor, blessing us with a short sermon before we blasted off and praying for the safety of all the anglers. It turned out to be a beautiful day and some big bags come in to follow. Billy and Ryan Taylor were the team to beat and found a great bag. 19.53lbs to be exact with a big bass of 6.61. Second place went to Dusty and Corey right behind them with 18.04 lbs and another great big bass of 6.55lbs. Third place went to Roy and Haley Jones with 16.06 and they had the BIG BASS of the day with a 7.31 lb giant. That bass also ended up being the big bass.for the year. Hailey got her trophy! Great job to all that fished. The points championship went to Billy and Ryan Taylor for an additional $500 bonus, second place ended up a tie with Dusty/Corey and Walt/Jonathan. They split the total purse combined going home with a check for $200 each. I want to thank all for fishing this year, it was a pleasure to host these 4 events and enjoyed every minute of it. I want to thank all the local sponsors,
Thank you to all our local sponsers, River of Life Osteopathic, Nelsons Tents and Events, RNF Marine, Mudhole Custom Tackle, Adventure Cove putt putt golf Adventure, and all of our National Sponsers. Please feel free to contact myself or our Chaplin, Billy Taylor with any questions. Thank you, Robbie Austin 407-506-5239 Director, Billy Taylor 407-739-6914 Chaplin
Roster Information:



Harris Chain - 05/04/19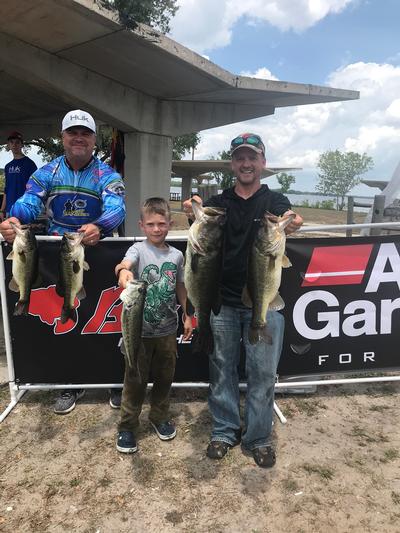 Congrats Billy and Ryan

---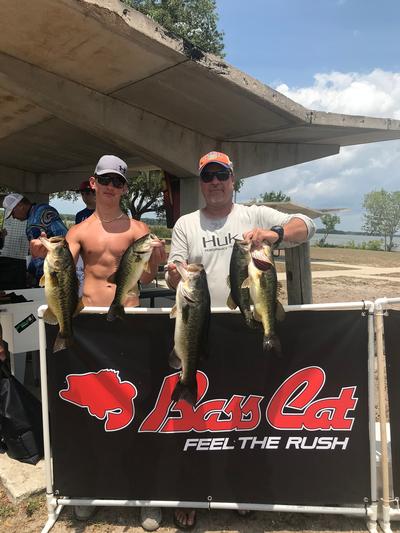 Congratulations Dusty and Corey

---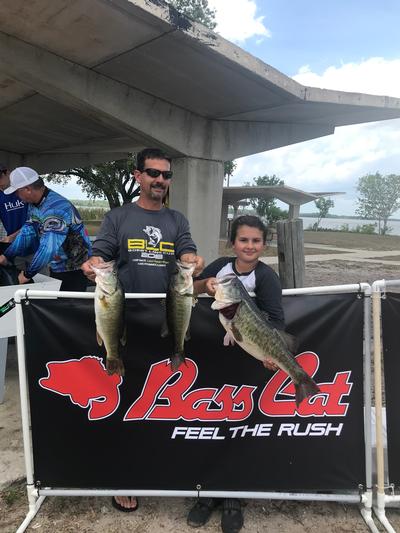 Way to go Roy and Haley

---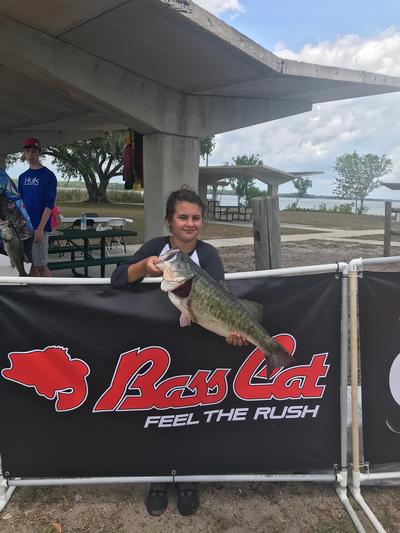 Way to show your dad who holds the biggin

---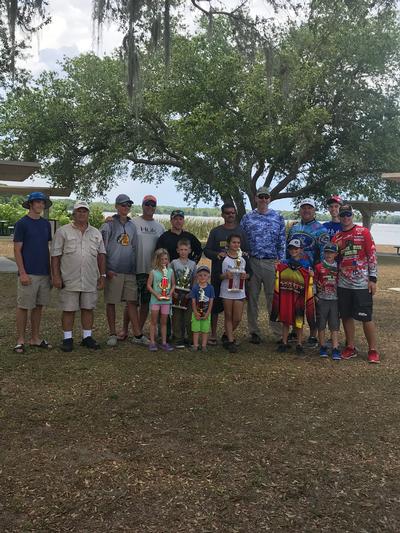 Thank you to everyone!

---