Details
Go Back
Our meeting was held at the American Legion Hall in Pierre Part and our guest speaker was Mike Scott with the Ascension Parish Sheriff's Office. He spoke about keeping a positive attitude in life even though we have struggles.
We want to thank District Attorney Ricky Babin and Investigator Tyler Cavalier for providing our Friday night meal of jambalaya, white beans and garlic bread.
Our Fifth tournament of the year was held at Doiron's Landing. We had 27 boats!!
The tournament began with prayer led by Winston Michel. 1st place and big bass went to Wade Bourg and Justin Lane with a weight of 20.68 lbs. and a 7.79 lb monster bass , 2nd place went to Beau Fitch and Jeff McMorris with a weight of 13.92 lbs., 3rd place went to Howard Hartley and Jarrod Aucoin with a weight of 13.79 lbs., 4th place went to Chucky and Randy Son with a weight of 12.82 lbs., 5th place went to Cary Beard and Alex Perret with a weight of 12.15 lbs.
We also want to congratulate our 2019 points champions Willie Couch and his son Warren Couch.
We also want to thank all of our local sponsors, Bayside Tackle, Breaux and Daigle Marine, Cajun Outboards, Mister Twister and Fins braided line.
Fishers of Men would like to thank all of our fine sponsors; BassCat Boats, Mercury, Berkley, Abu Garcia, Strike King Lure Company, Kings Home, Power-Pole, Raymarine, Duckett Fishing, ORCA Coolers, Buckeye Lures, T&H Maine, Gator Guards, Solar Bat, Kistler Rods, HydroWave, Enigma, KidCasters, Fishouflage, Costa, Jacobs Glass, Rayjus Sportswear
Most of all we want to thank the Lord for giving these fishermen a very beautiful and safe day on the water. Christian fellowship is what these tournaments are all about. God bless!
District Championship Qualifiers:
1. Wilson Couch / Warren Couch
2. Jarod Aucoin / Howard Hartley
3. Vernon Silver / Gerald Butler
4. Cary Beard / Alex Perret
5. Michael Scalise / Derek Lejune
6. Marlon Karpinski / Jacob Mayer
7. Malcolm Smith / Gary Christian
8. Sandy Gaudet / Winston Michel
9. Ryan Gomez / Bryan Mistretta
10. Travis Laurent / Bradley Matte
11. Cody Smith / Justin Mayers
12. Byron Keith / Chris Cordell
13. Alex Heintze / Gary Haney
14. William Holley / Donald Holley
15. Blake Bourque / Joey Stein
16. Ryan Fontenot / Jim Harbin
17. Tom Goins / TJ Goins
18. Ronald Salvadras / Corey Salvadras
19. Heathe Guillotte / Marilea Guillotte
20. Jimmy Charbonnet / Tammy Charbonnet
21. Jeff MacMorris / Beau Fitch
22. Wade Bourg / Justin Lane
23. George Valentine / Jeremy Aaron
24. Mike Pyle / Joseph Martin
25. Rusty Cappo / Thomas Read
26. Joseph Bennet / Dennis Martinez
27. Chucky Son / Randy Son
28. Joseph Lott / Joseph Lott, Jr.
29. Joe Guillory / Ronald Morgel
30. Heath Fall / Cody Fall
31. Joe Hocke / Warren Rome
Bridget & Winston Michel
Roster Information:



Atch. Basin / L. Verrett - 07/20/19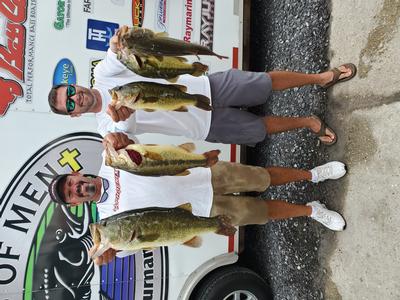 1st Place / Big Bass

---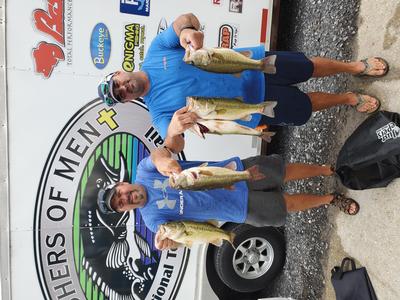 2nd Place

---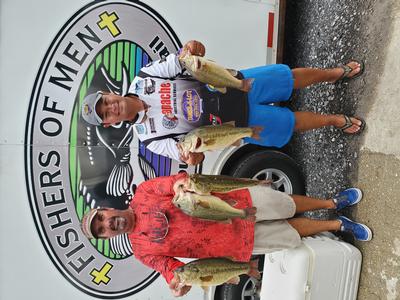 3rd place

---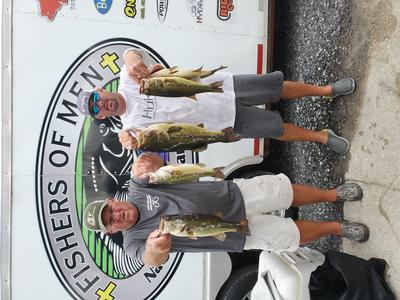 4th Place

---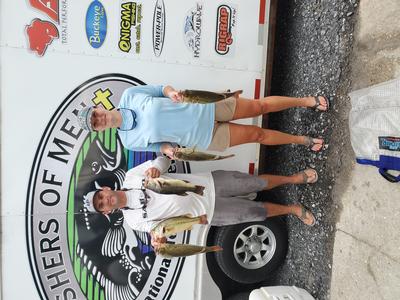 5th Place

---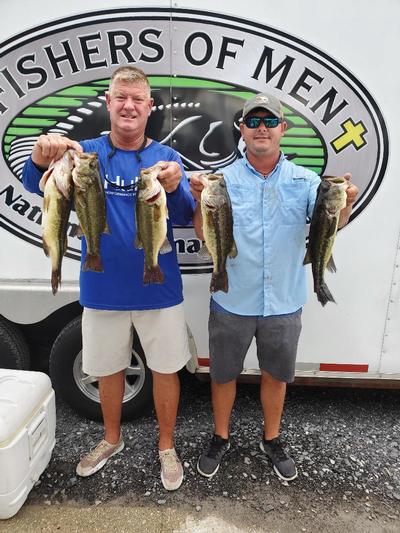 2019 Points Champions

---