Details
Go Back
Stop #3 of the PA Fishers of Men Trail lands us on the PA –NY border on Cowanesque Lake near Lawrenceville PA. We will be launching at the South Shore Launch. I will start checking in boats at 4:30. We will try to blast off around 5:15 or when we have safe light. Weigh in will be at 3:00 PM.

The Friday night meeting will be at the South Shores Recreational area at the Oneida Shelter. Doors open at 6:00 with the meal at 6:30 and the meeting devotion at 7:00.

Entry fees are due Monday July 15th and can be made out to FOMNTT and mailed to Vince Humenay at 207 Coulter Lane, Morrisdale, PA 16858 or via paypal to vhumenay@fomntt.com.

This will be a five fish 12 inch minimum tournament.

Any questions, please feel free to call Vince Humenay at 814-762-3079.

God Bless!

Roster Information:



Cowanesque Lake - 07/20/19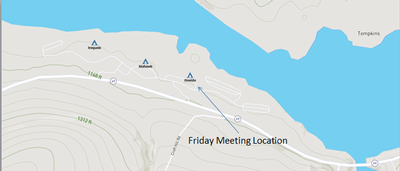 Friday Night Meeting Locatio

---