Details
Go Back
DUE TO HIGH WATER LEVELS ON BARREN RIVER LAKE WE MOVED OUR FIRST TOURNEMENT TO MOORS RESORT ON KENTUCKY LAKE
The rain held off until about 3:00, so we did get in a full day of fishing, but someone forgot to tell the bass. A few of our teams did blank out, but one team (Wash / Wash) caught two very nice keepers. They came in first place with a total of 10.23 pounds. They were in total shock when they arrived at the weigh-in with only two fish, because they didnt realize how well they had done.
Second place went to (Lauden / Lauden) with a total of 8.04 pounds. Hunter did all the work alone and still came in second. Good job Hunter.
Everyone had a good time and the fellowship was awsome!
On April 27th we are back at Moors and then we move to Barren River Lake for our May and June events.
Team entrance forms can be located: HERE
My address is:
Dave Siegmann
977 Russell Rd.
Chandler, IN 47610
(407)590-0532
Teams will be competing to qualify and represent their respective Divisions in one of the 11 District Championship Tournaments. The District Championship Tournament will be a 2-day tournament.
Teams qualifying for the National Championship Tournament have the opportunity to earn a share of the purse valued at over $125,000 in cash and prizes, including 2 BassCat Bass Boats powered by a Mercury Motor
Fishers of Men would like to thank all of our fine sponsors; BassCat Boats, Mercury, Berkley, Abu Garcia, Spiderwire, Shakespeare, Strike King Lure Company, Power-Pole, Jim Hudson Toyota, Duckett Fishing, BassBoat Technologies, Amphibia Eyewear, Buckeye Lures, T&H Marine, Gator Guards, Frogg Toggs, Kistler Rods, Jacobs Glass, Valley Fashions
Roster Information:



Barren River Lake - 03/30/19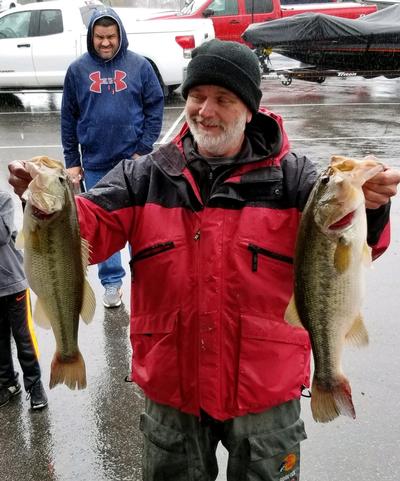 1st Place Wash / Wash 10.23 lbs.

---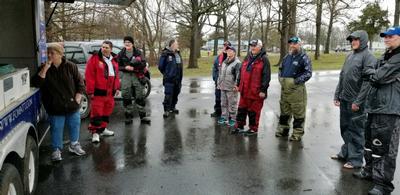 ---