Details
Go Back
The Fishers of Men Legacy National Championship is underway from beautiful Lake Keowee in Seneca South Carolina. 56 Legacy teams will be trying to win one of ten slots available to earn a berth into the 2020 Team Series National Championship plus cash prizes to the top finishers.
Thanks to Charlotte Waters and Ken Sloan of the Visit Oconee Convention and Visitors Bureau for hosting our National Championship and our Wednesday night pre-tournament meeting. The anglers and family were treated to a delicious Bar-B-Q dinner with all the fixings. Also thanks to Phil Shirley from the Oconee County Parks for their help in making everything run smoothly at blast off and organizing the parking. The message was delivered by MLF Pro Andy Montgomery, as Andy shared his personal testimony to the anglers talking about how God has worked in his life for many years and putting Andy in the right places at the right times. Andy's testimony touched the hearts of many anglers as they could relate to some of the events that he shared through his testimony.

Day one from Lake Keowee started out with temperatures in the 60's with a slight overcast as the anglers begun to take of in search of that elusive Bass. As the sun began to rise over the pine trees at dawn the temperature begin to rise into the low 80's making for a beautiful day of fishing. Calm winds and clear skies, and as the sun began to rise above the horizon the temperatures began to climb also reaching into the low 80's with calm winds allowing the anglers a great day of fishing.
The anglers were blessed with good catches today as over half the field weighed in a 3 fish limit. A big bite was the key to success for today as the first place team weighed in a Bass over 7-1/2 lbs.
Day one leaders Jason and Ethan Thrasher brought the heaviest 3 fish limit to the scales weighing 12.72 lbs. The second place team of Steve and Jackson Kelly weighed in 3 fish for a total weight of 9.95 lbs. Jon Anders and Weston Jones brought in 3 fish with a weight of 9.61 lbs. to round out the top three. Fourth place is the team of Collin and Bradley Smith with a weight of 8.94 lbs. and rounding out the top five is the team of Conrad and Hunter Bolt with a weight of 8.89 lbs.

Big Fish honors and bragging rights for day one went to Jessie Franklin from AL NE Division weighing in a 4.09 lb. Largemouth.

Thanks to the Visit Oconee Convention and Visitors Bureau.
Fishers of Men would like to thank all of our fine sponsors; Bass Cat Boats, Mercury, Berkley, ABU Garcia, Spider Wire, Shakespeare, Strike King Lure Company, Power-Pole, Jim Hudson Toyota, Duckett Fishing, Bass Boat Technologies, Amphibia Eyeware, Buckeye Lures, TH Marine, Gator Guards, Frogg Toggs, Jacobs Glass, Rajus.
Roster Information:



2019 Shakespeare Legacy Series Championship on Keowee-Day 1 - 07/25/19
RESULTS: | View Multiday Day Results | Day 1 | Day 2 |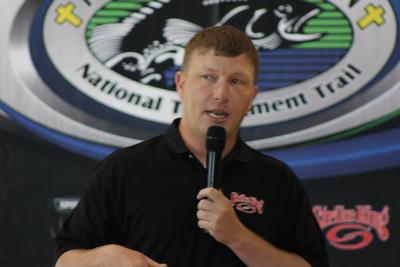 Andy Montgomry delivering the message

---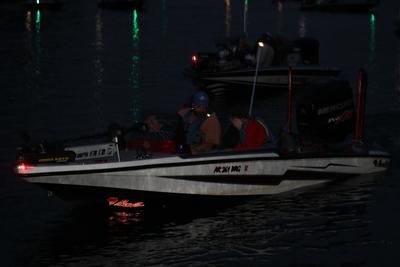 Day One Blast Off

---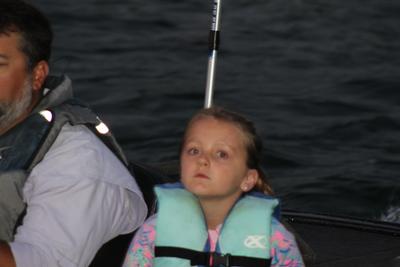 Day One Blast Off

---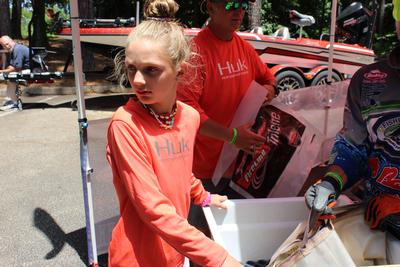 Day One Weigh-In

---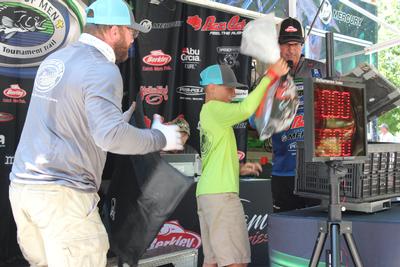 Day One Weigh-In

---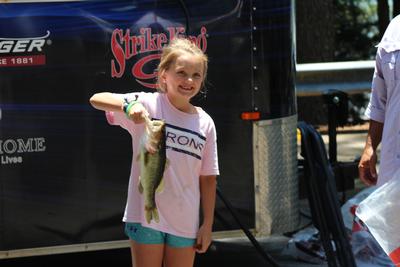 Day One Weigh-In

---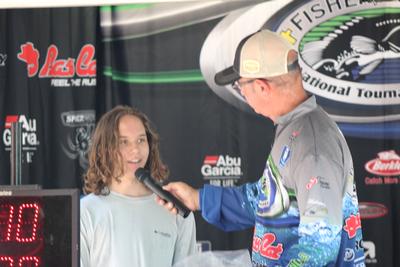 Day One Weigh-In

---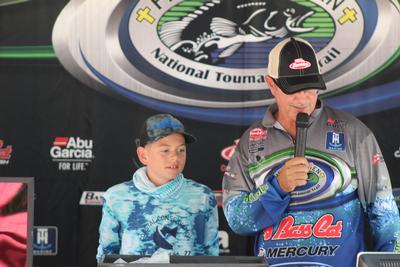 Day One Weigh-In

---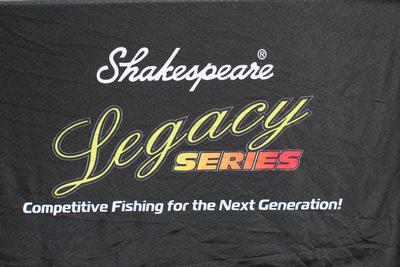 ---