Details
Go Back
LAKE HARTWELL
April 20, 2019
34 Teams competed today
Congratulations to JASON & ETHAN THRASHER on their $1,000 win with 3 fish weighing 9.16 lbs!!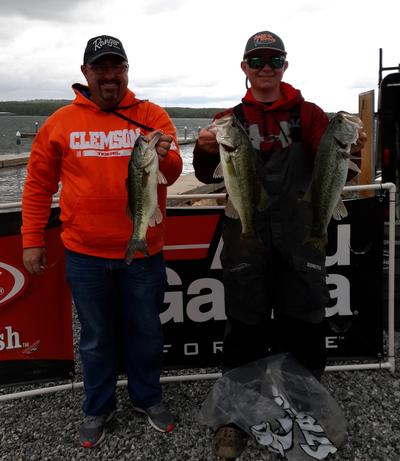 BIG FISH prize- $200 went to GREG & GRAYSON PACE with a 3.81 lb-er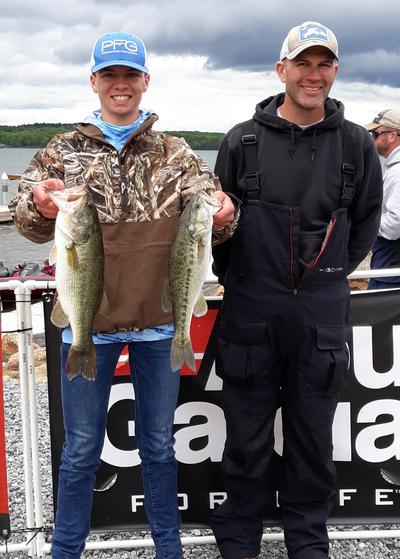 We did have a few CHALLENGE winners:
4.19- $100 to WESLEY and JUSTIN UNDERWOOD
3:16- $100 to REGGIE & AIDEN LUPER
3.16- $100 to BRIAN & TYE KELLY
We would like to give a huge THANK YOU to JUDAH church in Anderson for hosting us on Friday night. We had a great time.
It was so good to have our Brother CHRIS WELLS with us on Friday night as well. His stories are always fun to hear. Chris really covered all the bases on how we can experience the true GIFT of salvation and EXPERIENCE FAITH. I'm sure that I'm not alone in saying that the message Friday night truly touched me as the Holy Spirit spoke to me. There were 3 first time professions of Faith, and at least one renewal made.
We hope and pray that ALL of you have a BLESSED EASTER, as we celebrate the RESURRECTION of our LORD!!
Standings are now posted
SEE MORE TOURNAMENT PHOTOS BELOW THE STANDINGS
Fishers of Men would like to thank all of our fine NATIONAL & LOCAL Sponsors:
Fishers of Men would like to thank all of our fine sponsors; BassCat Boats, Mercury, Berkley, Abu Garcia, Spiderwire, Shakespeare, Strike King Lure Company, Power-Pole, Jim Hudson Toyota, Duckett Fishing, BassBoat Technologies, Amphibia Eyewear, Buckeye Lures, T&H Marine, Gator Guards, Frogg Toggs, Kistler Rods, Jacobs Glass, Valley Fashions
Thank you, Local Sponsors and Donors: First Baptist Church Simpsonville, Profound Outdoors, Mr Knickerbocker's of Clemson, D & S Lawn Care, Advanced Underground Specialists, Inc., and Individuals who share the Ministry's Vision!
Roster Information:
TEAMS REGISTERED: 31
Aiden Somerville_&_Austin Somerville
Anthony Marks_&_Ninno Marks
Blake Riddle_&_Emerson Riddle
Brad Burdette_&_Brantley Burdette
Brad Gambrell_&_Sawyer Redmond
Brian Kelly_&_Tye Kelly
Bryan Burton_&_Austin Burton
Bryan Walker_&_Ethan Burgess
Chris Rhodes_&_Riley Floyd
Chris Tinsley_&_Ryan Tinsley
Chris Wells_&_Wesley Wells
Conrad Bolt_&_Hunter Bolt
Derek Shubert_&_Joseph Shubert
Glenn Kimbrell_&_Asher Kimbrell
Greg Pace_&_Grayson Pace
Hank O Shields_&_Dustin O Shields
Jack Howell_&_Dell Howell
James Laney_&_JT Laney
Jason Sharpe_&_Jackson Sharpe
Jason Thrasher_&_Ethan Thrasher
John Boyd_&_Drake Boyd
Kevin Giles_&_Parker Giles
Michael Brewer_&_Zach Brewer
Michael Whitt_&_Kiptyn Whitt
Phillip Price_&_Noah Price
Reggie Luper_&_Aiden Luper
Rick Freeze_&_Rebecca Freeze
Rick Steckleburg_&_Fisher Steckleburg
Wade Parnell_&_Ty Parnell
Wayne Davenport_&_Drake Henderson
Wesley Underwood_&_Justin Underwood

HARTWELL
-
04/20/19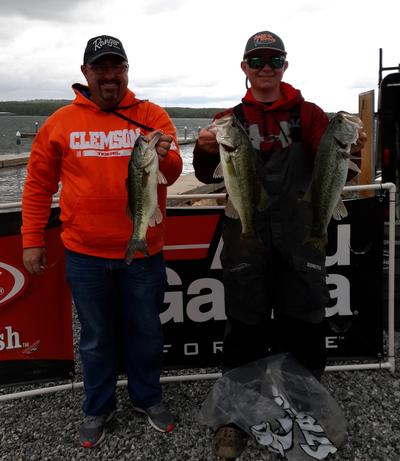 1st-Jason & Ethan Thrashe: 9.16 lbs

---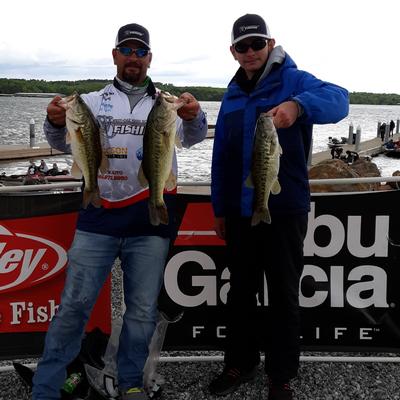 2nd- Jack & Dell Howell: 8.70 lbs

---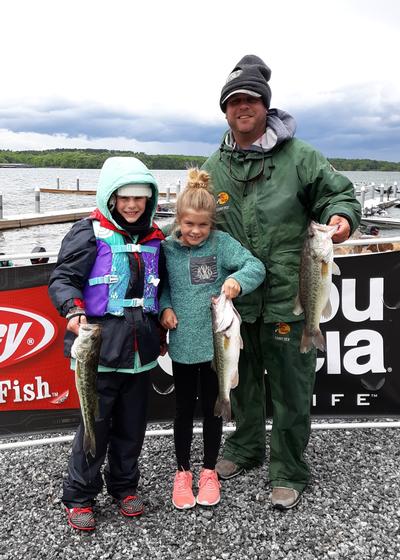 3rd- Blake & Emerson Riddle: 8.6 lbs

---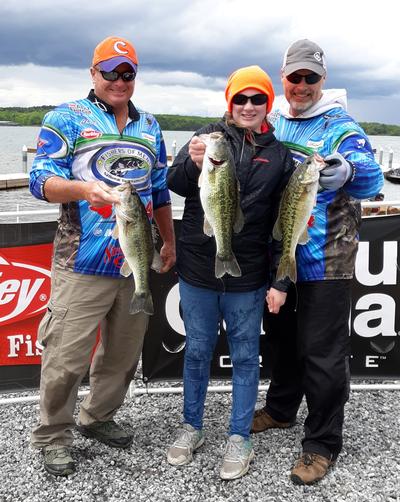 4th- Chris Rhodes & Riley Floyd: 8.56 lbs

---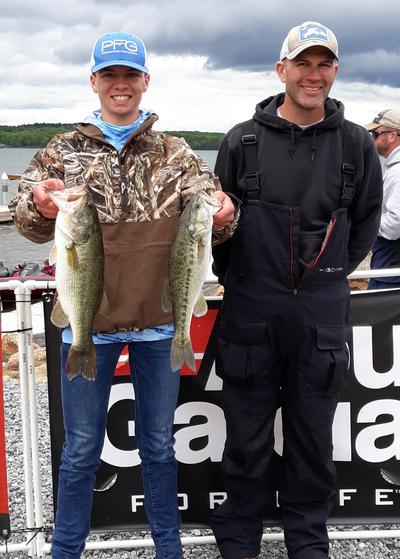 5th- Greg & Grayson Pace: 8.47 w/ 3.81 BF

---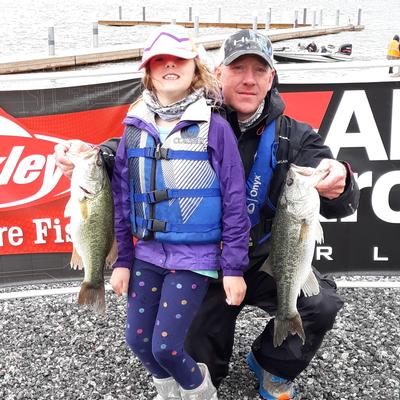 6th- William & Camryn Kimbrell: 8.37 lbs

---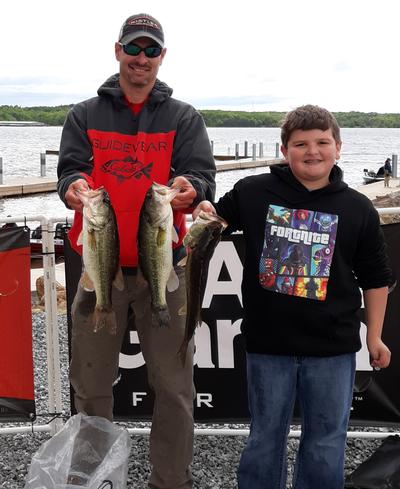 7th- Conrad & Hunter Bolt: 8.19 lbs

---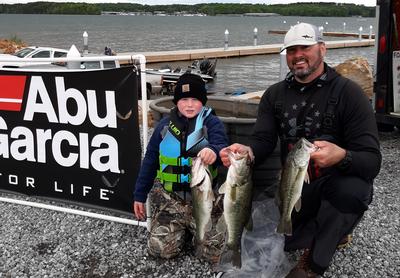 8th- Brad & Brantley Burdette: 8.12 lbs

---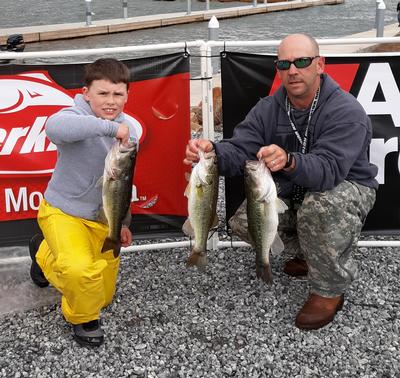 9th- Jason & Jackson Sharpe: 8.10 lbs

---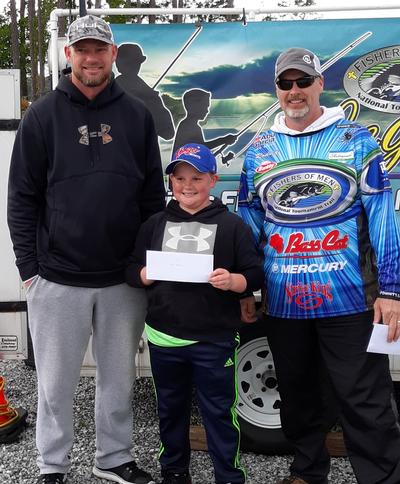 10th- Isaac & Kale Temple: 7.95 lbs

---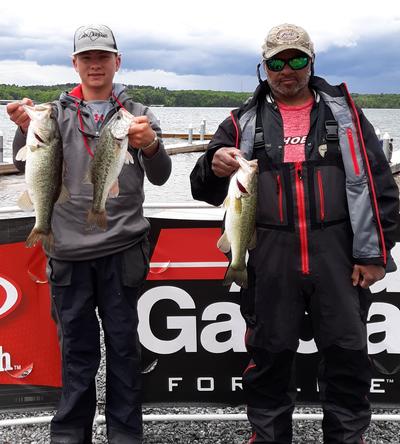 11th- Brad Gambrell & Sawyer Redmond: 7.59 lbs

---