Details
Go Back
LAKE KEOWEE
May 18, 2019
29 Teams Competed
CONGRATULATIONS to the Winners:
JASON & ETHAN THRASHER
1st PLACE with 8.67 lbs
$1,000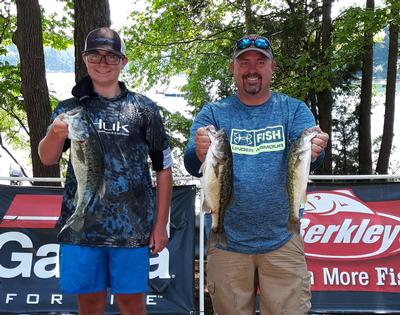 Jack & Dell Howell
2nd Place with 8.21 lbs
$450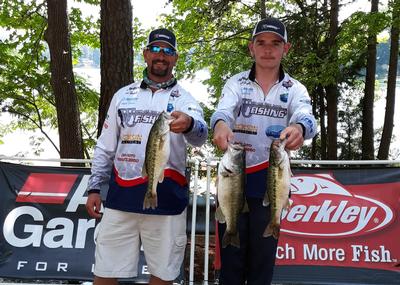 James & JT Laney
3rd Place with 8.08 lbs
$200
AND THE
4.41 lb BIG FISH
$200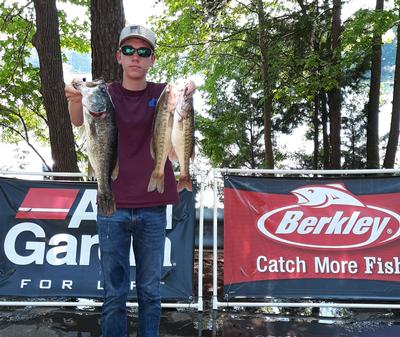 Thank you to Calvary Church in Westminster for hosting the Friday night meeting for our Keowee Legacy event. The fried fish, hushpuppies, beans, fries, and cake were a real treat! Thank you for your time in cooking, setting up your facility, and serving our anglers and families. We appreciate Tray Brown bringing a message of our hope in "the REAL THING", Jesus Christ, in a world where a lot of alternatives are presented as "the real thing" to lure us away from God.
CHECK OUT MORE TOURNAMENT PHOTOS BELOW!
Roster Information:
Teams Prepaid: 27 as of 5/16/19
Brad Burdette_&_Brantley Burdette
Brad Gambrell_&_Sawyer Redmond
Brad Nappier_&_Gavin Nappier
Brian Anthony_&_Gage Anthony
Bryan Burton_&_Austin Burton
Chris Rhodes_&_Monte Floyd
Chris Tinsley_&_Ryan Tinsley
Derek Shubert_&_Joseph Shubert
Greg Pace_&_Grayson Pace
Jack Howell_&_Dell Howell
James Laney_&_JT Laney
Jason Thrasher_&_Ethan Thrasher
Jimmy McCollum_&_Carter McCollum
John Boyd_&_Drake Boyd
Jon Anders_&_Weston Jones
Michael Brewer_&_Zach Brewer
Reggie Luper_&_Aiden Luper
Rick Freeze_&_Rebecca Freeze
Rick Steckleburg_&_Fisher Steckleburg
Scott Sharrett_&_Trent Sharrett
Steve Kelly_&_Jack Kelly
Tony Richardson_&_Phillip Richardson
Tra Dumit_&_George Dumit
Trevor Sharrett_&_Ethan Seay
Vince Smith_&_Macy Smith
Wayne Davenport_&_Drake Henderson
Wesley Underwood_&_Justin Underwood

KEOWEE
-
05/18/19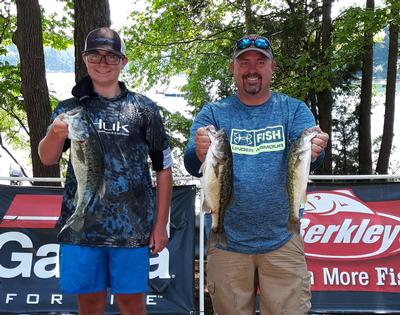 1st-Jason & Ethan Thrasher: 8.67 lbs

---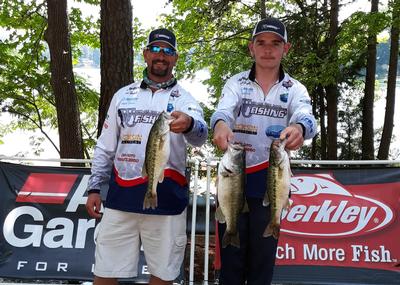 2nd- Jack & Dell Howell: 8.21 lbs

---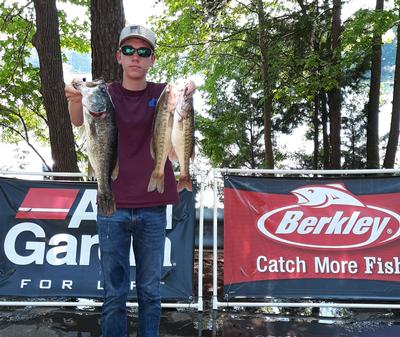 3rd- James & JT Laney 8.08 lbs

---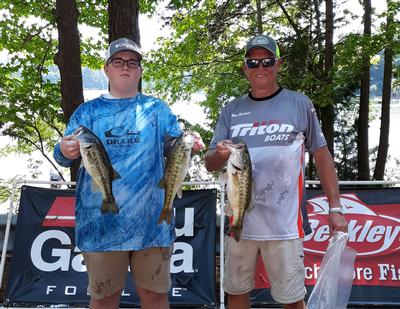 4th- Wayne & Drake Davenport 7.76lbs

---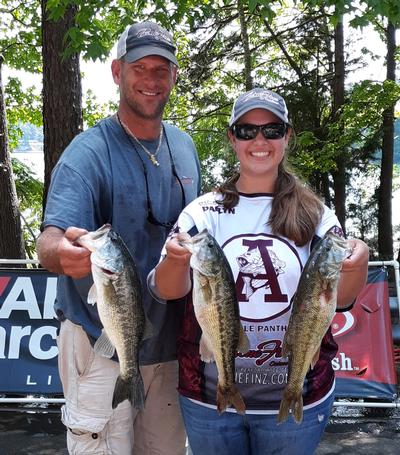 5th- Trad & Daelyn Whaley: 7.74 lbs

---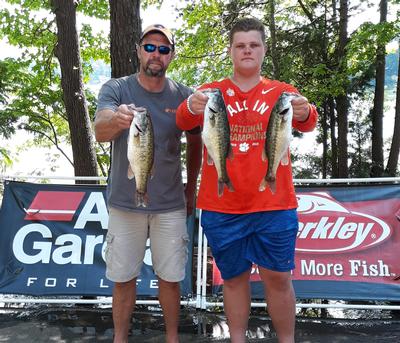 6th: Brian & Gage Anthony- 7.37 lbs

---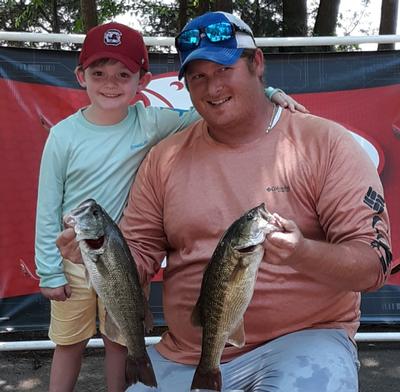 7th- Tra & George Dumit

---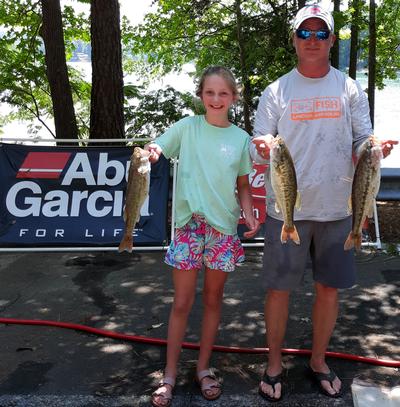 Vince & Macy Smith

---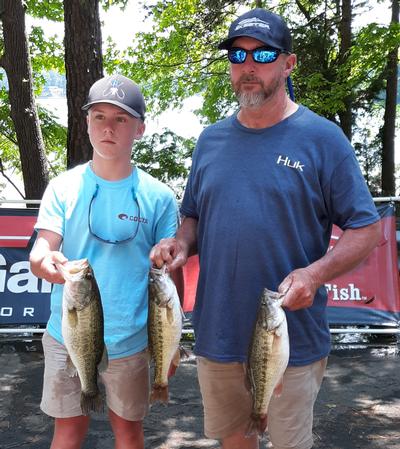 Jimmy & Carter McCollum

---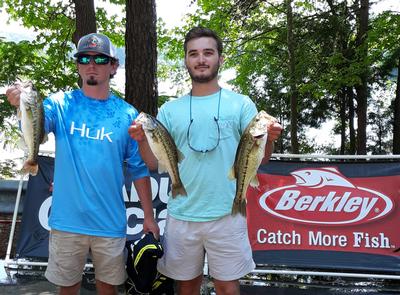 Trevor Sharrett & Ethan Seay

---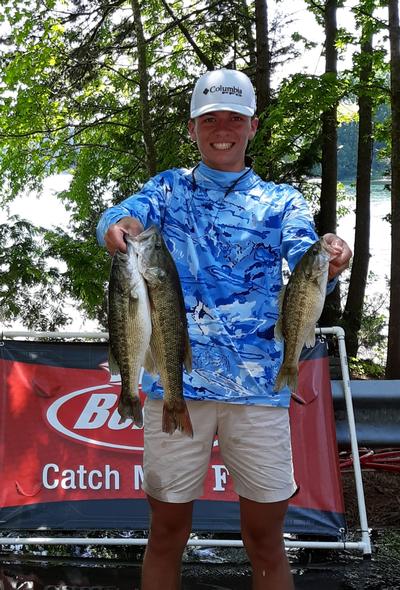 Grayson Pace

---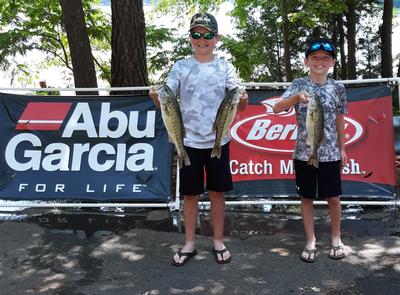 Team Kelly

---