Details
Go Back
Waynick and McCauley take home $4425 at Santee
The second stop of the SC Lowcountry Division kicked off Saturday morning with anglers grumbling about how tough Santee was fishing. Unlike what usually happens today they were actually telling the truth as only 9 five fish limits crossed the stage. But it's still Santee and someone will always find a way to catch a good bag. Cold nights and strong north winds turned around what many anglers had dreamed about, Big Fat Females flooding the shallows as is typical on Santee in March. Still the top 4 teams all crossed the 24 lb mark.
Leading the pack was the team of Brent Waynick and Emmett McCauley who brought 27.04 lbs to the scales anchored by 2 almost 7 lbers. For their efforts they took home $4425. Coming in second was the team of Dane Odom and Don Smith who had a limit of 5 lbers totalling 25.54 lbs. They took home $1250 which included 1st in the Berkley Cast for Cash incentive. In third was the always tough team of Mke Watson and Craig McFadden who brought 25.12 lbs to the scales earning them $710. Finishing 4th was Lex Costas who had to fish alone as Xan was too sick to fish. He still brought 24.06 to the scales. Hope your feeling better Xan. Missed seeing you. Rounding out the top 5 was Joseph Blanding and Freddie Gamble who had 21.84 lbs.
Ken Ellis and Chuck Howard had the days Big Fish a 8.45 lb beauty.
After our anglers weighed in they were treated to Hot dogs and drinks by Summerton Baptist Church and heard a challenging message from Billy Carlisle. Thanks to all of those that had a hand in feeding some hungy anglers.
Come join us April 20th on Lake Murray and take your shot at the guaranteed $4000 First Prize
Fishers of Men would like to thank all of our fine sponsors; BassCat Boats, Mercury, Berkley, Abu Garcia, Spiderwire, Shakespeare, Strike King Lure Company, Power-Pole, Jim Hudson Toyota, Duckett Fishing, BassBoat Technologies, Amphibia Eyewear, Buckeye Lures, T&H Marine, Gator Guards, Frogg Toggs, Kistler Rods, Jacobs Glass, Valley Fashions and Sportsman's Warehouse
Roster Information:

Santee Cooper
-
03/23/19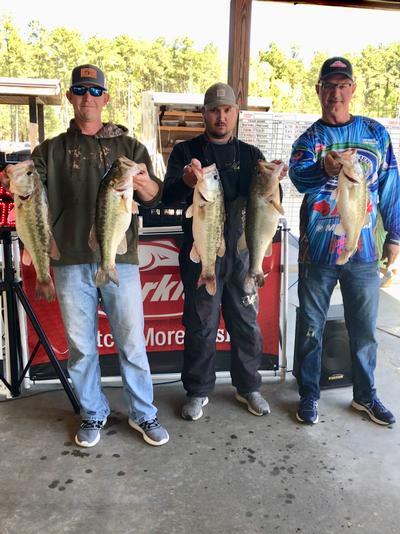 1st Waynick & McCauley 27.04 lbs

---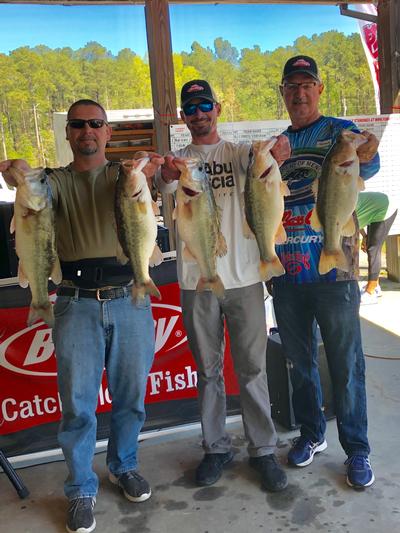 2nd Dane Odom & Don Smith 25.54 lbs

---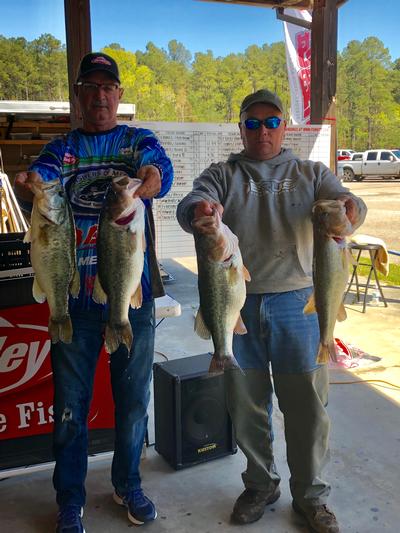 3rd Craig McFadden & Mike Watson 25.12 lbs

---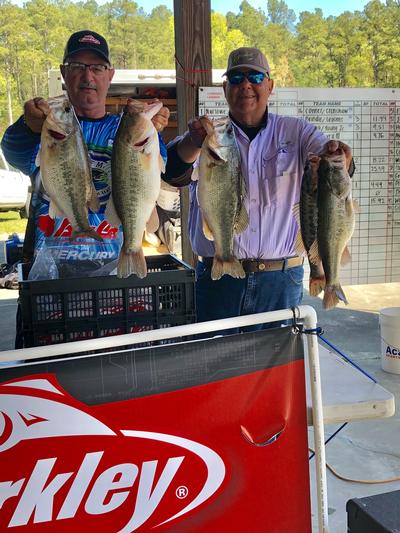 4th Lex Costas 24.06 lbs

---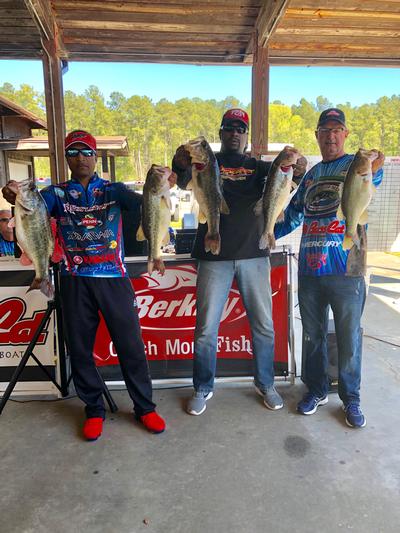 5th Gamble & Blanding 21.84 lbs

---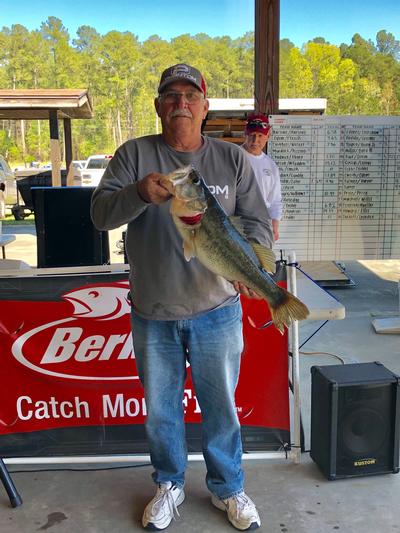 Big Fish 8.45 lbs Ken Ellis

---