Details
Go Back
Michael Kinard and Aaron Harwood win at Badin and take home $4,000!!!
Cody Thompson and Ethan Cox win the points championship!!!
We would like to thank North Albemarle Baptist, Curtis Cox & family and Shawn Williams for hosting our Friday night event again. Our speaker was Clent Stevens. Clent serves many roles at North Albemarle. He is also a NC Highway Patrolman and very involved with the Outdoor Revolution, a men's ministry centered on God and the outdoors. Clent shared some of his experiences as a Highway Patrol and brought an awesome message of receiving the abundant life that God has for us. We had one first time commitment and also a renewed commitment. Praise be to God!!!
We blasted off 31 boats to absolutely great conditions for June and the fish were biting. The team of Michael Kinard and Aaron Harwood brought in 24.65 lbs. to take 1st place. They also won Big Fish with a 5.72 hog as well as Cast for Cash winners and bonus bucks. total winnings of $4,000. 2nd place went to Michael Davis and Dean Talbert with 19.73 lbs. and winnings of $1,000. 3rd place was Jerry Davis and Tony Tysinger with 18.87 lbs. and winnings of $850. Cody Thompson and Ethan Cox brought in 17.96 lbs. to take 4th place and maintain their points lead. Total winnings of $1,293. Rounding out the teams in the money was 5th place Robin Collins and Ronnie White. 6th place went to Jason and Rodney Thomas.
2nd place Cast for Cash winners were David Eichorn & Shane Deal
Legends bonus winner was Ed Markham.
Our staff Jenua Nester, Curtis Cox, Shawn Williams, Brent Robertson and Tim Ramey thank you so much for your hard work this season.
I want to thank everyone for fishing with us this year and for all your support.
Have a blessed summer,
Marty Nester
NC District Championship will be held on High Rock Lake September 27th and 28th.
All teams that have entered at least 3 of the regular season tournaments within their division will be eligible to compete in the District Championship in their district and/or the Wildcard tournament.
All anglers who have entered at least 5 divisional tournaments in any division or combination of divisions, and attended at least 3 pre-tournament meetings, in any division or combination of divisions, will be eligible to enter any District Championship tournament anywhere in the country and/or the Wildcard tournament at the end of that season. Those anglers may enter as many District Championships as they wish.
Roster Information:



Badin - 06/15/19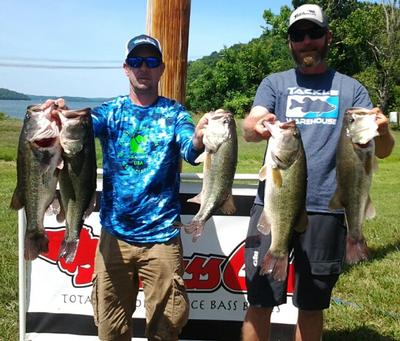 Aaron Harwood and Michael Kinard

---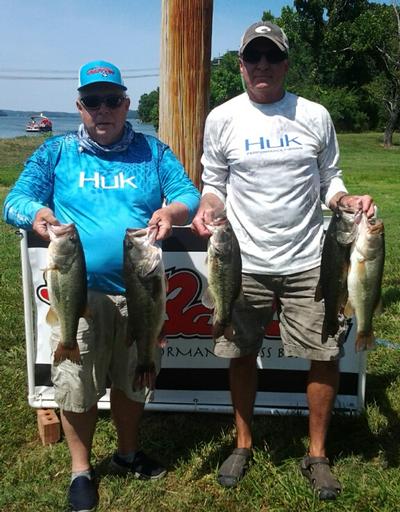 Dean Talbert & Michael Davis

---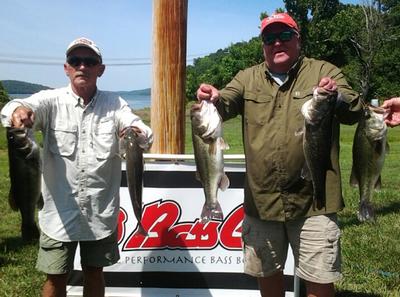 Tony Tysinger & Jerry Davis

---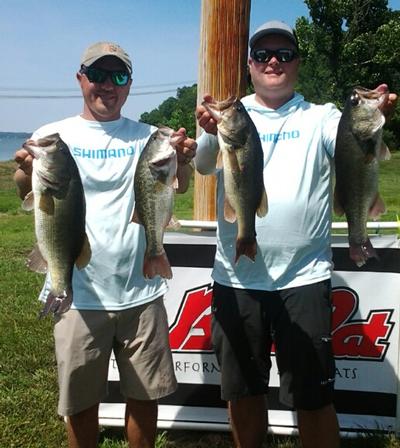 Cody Thompson & Ethan Cox

---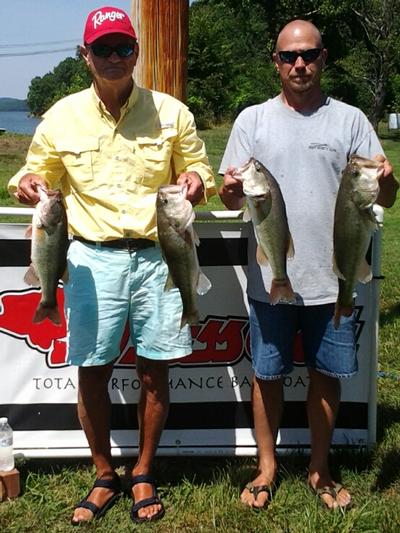 Ronnie White & Robin Collins

---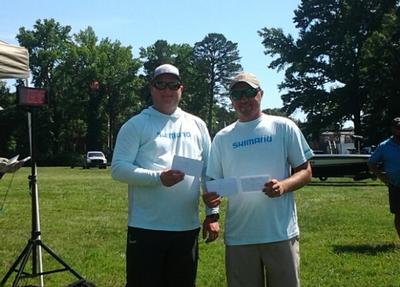 Points Champs Ethan Cox & Cody Thompson

---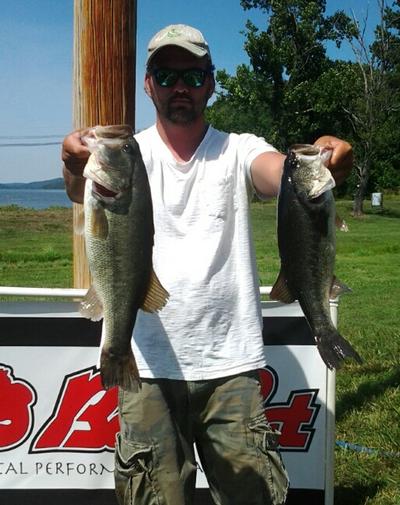 ---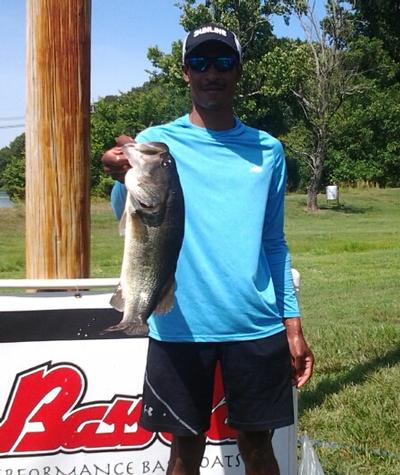 ---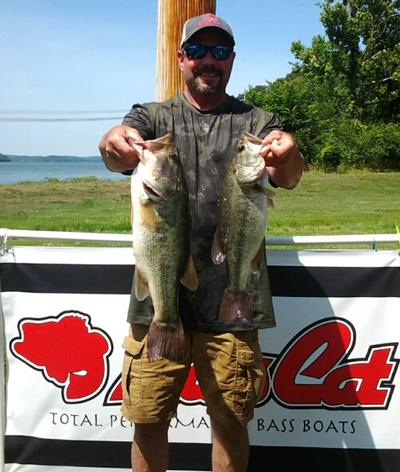 ---
---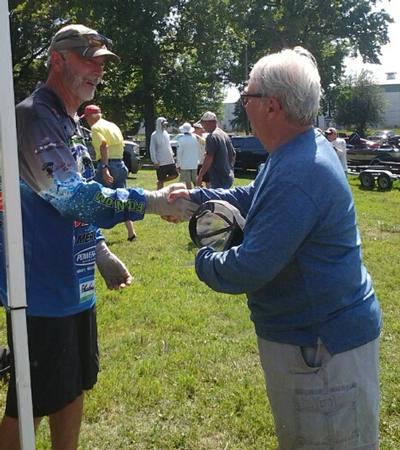 ---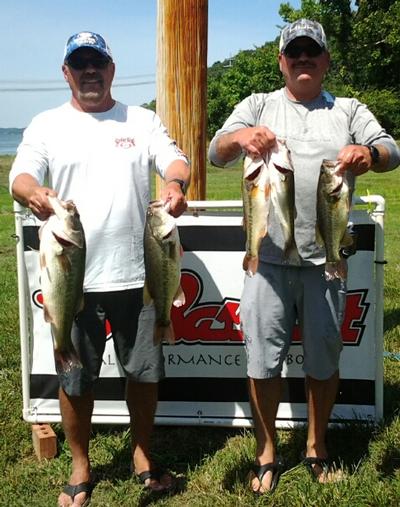 ---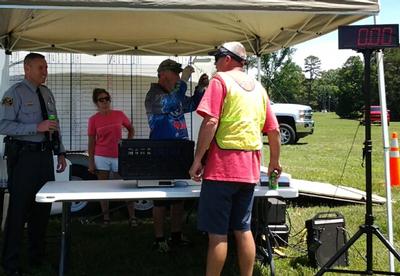 ---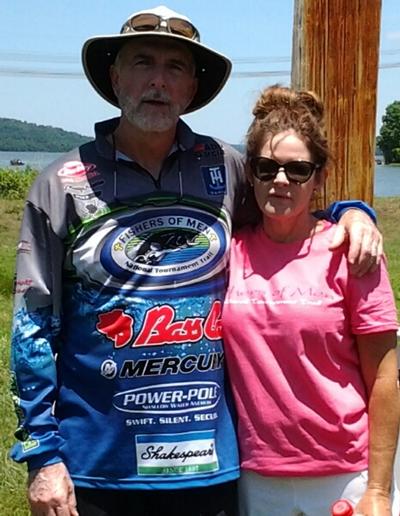 ---