Details
Go Back
Do your actions reflect your beliefs as a Christian? Do you walk the talk? Can others see Jesus in your lifestyle and/or behavior? That was the topic of the devotional given by our director.
Alabama Central's second Legacy meeting for the 2019 season was held at Swift Creek State Park. The participants put to action what they heard as they were sharing hot dogs and cold drinks with those in the parking lot! There were 47 people present to enjoy the feast and hear the gospel!
Our youth anglers were eager to get out on the water.The weather was foggy at the beginning of the morning following the massive thunderstorm the night before, but the day turned into a beautiful breezy, sunny day. However, the heat affected our teams luck only 14 teams brought in fish. There were only 9 teams with a limit but spirits were high! 100% of the fish were released alive. A total of 36 fish were weighed in for a total of 77.16 pounds. First place and first bonus bucks went to the father/so team of Hopper/Hopper with 10.27 and big fish weighing in at 4.52 lbs. Second place and second bonus bucks went to the team of Strock/Markham with 8.16 lbs. Third place and third Bonus Bucks went to the team father/son team of Vaccaro/Vaccaro with 7.13 lbs. Fourth place went to the father/daughter team of Drinnon/Drinnon with 7.10 lbs. Fifth place went to the team of Barrett/Barrett with 6.64 lbs. Rounding out our winners at sixth place was the team of Hodge/Allen with 6.02 lbs.
"Let your light so shine before men, that they may see your good works and glorify your Father in heaven." Matthew 5:16
"We look forward to seeing everyone back for the 2020 season. We have enjoyed fishing with you this season!
Fishers of Men would like to thank all of our fine sponsors; BassCat Boats, Mercury, Berkley, Abu Garcia, Spiderwire, Shakespeare, Strike King Lure Company, Power-Pole, Jim Hudson Toyota, Duckett Fishing, BassBoat Technologies, Amphibia Eyewear, Buckeye Lures, T&H Marine, Gator Guards, Frogg Toggs, Kistler Rods, Jacobs Glass, Valley Fashions.
Alabama Central Legacy would like to thank all of our local sponsors: The Hopper Agency. Matthew Higgins & Pure Fishing & Berkley, and Walt Higgins Custom Rods. And last, but not least, our faithful volunteers: Jim Browder, Laurie Murse, and Walt & Pat Higgins. Without the support of these individuals we would not be able to provide the "extra" to make our events special for our anglers.
Roster Information:



Alabama River - 05/18/19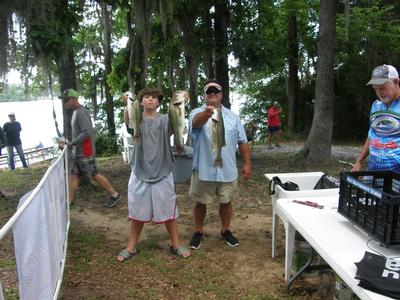 1st place Hopper/Hopper 10.27 lbs. BF 4.52 lbs.

---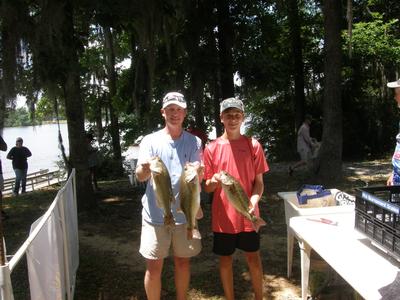 2nd Place Strock/Markham 8.16 lbs

---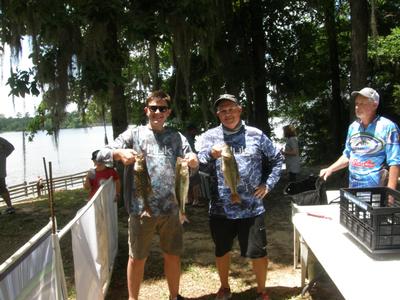 3rd Place Vaccaro/Vaccaro 7.13 lbs.

---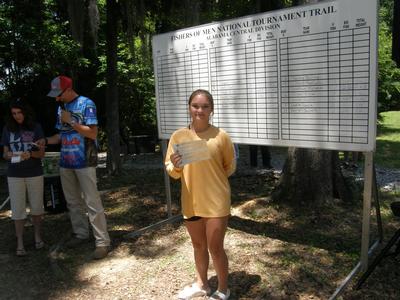 Got a check!

---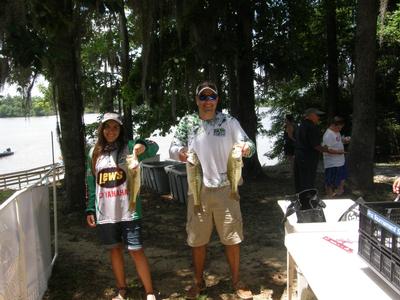 4th Place Drinnon/Drinnon 7.10 lbs

---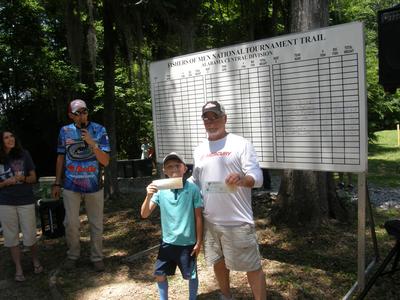 Having Fun!

---