Details
Go Back
2020 Berkley Team Series District 3 Championship
Congratulations to District 3 Champions Terry Thomas and David Kneece!
Consisitency is the Key! Terry Thomas and David Kneece were the only team who were able to bring two 16 lb+ bags to the scale, backing up their Day 1 leading bag of 16.16 with a 16.78 bag on Championship Saturday to claim the title and take home right at $4000. They reported doing the majority of their damage on topwater baits on 2 schools.
Finishing a strong second was the former National Champions team of Wayne Friersona and Ronnie Mueller who brought 15.64 lbs to the scales to push their 2 day total to 28.78 lbs.
The biggest movers of the day was the 3rd place team of Brad Rutherford and Tanner Parker who brought the biggest bag of the tournament at 20.76 lbs to the scales to jump more than 30 spots. They also had the biggest bass of the tournament a 6.77 lb brute.
4th Place went to the team of Ken Ellis and Chuck Howard with 2 solid bags totaling 23.88 lbs
Rounding out the top 5 was Russ Padget who fished solo but brought the second best bag of the tournament to the scales on Day 2 at almost 18 lbs for a 2 day total of 23.24 lbs
The remainder of the teams qualifying for the FOM National Championship next Mar on Lake Guntersville were
6th Kevin Fulmer & Tim Sox 22.90 lbs
7th George Berry and Sean Anderson 20.20 lbs
8th Ross Burns and Dane Odom 20.03 lbs
9th Randy and Kevin Dickson 19.32 lbs
10th Shannon and Shawn Jordan 19.27 lbs
Special thanks to Scott Powers and Experience Columbia our Host for the District 3 Championship and all of our fine Sponsors
Berkely, Abu Garcia, Basscat, Mercury, Powerpole, Shakespeare, Spiderwire, T H Marine, Amphibia Eyewear, Gator Guards, Frogg Toggs and Jacobs Glass and Sportsman's Warehouse
Roster Information:

District 3 Championship on Murray-Day 2
-
09/26/20
RESULTS: |
View Multiday Day Results
|
Day 1
| Day 2 |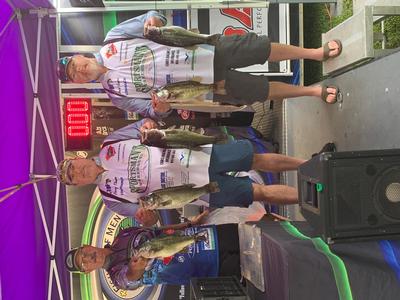 Thomas & Kneece Capture Win!

---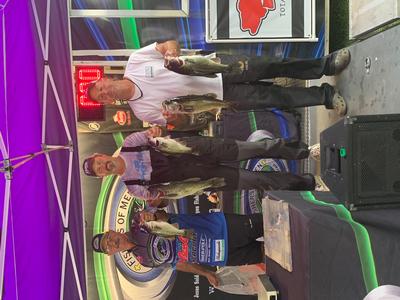 Mueller & Frierson 2nd Place

---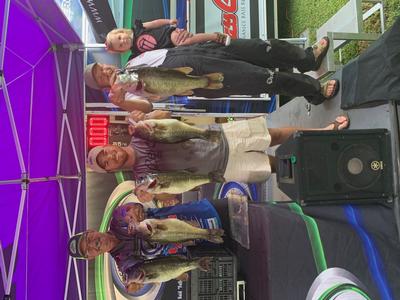 Rutherford & Parker 20 lb bag

---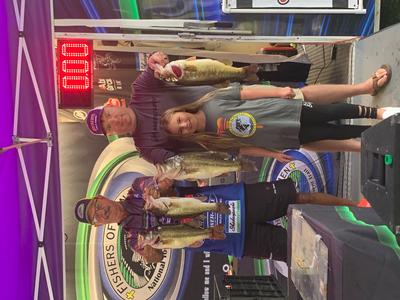 Russ Padgett 4th

---