$(this).next("span").text(" "+ordinal+"!"); } }); -->
Details
Go Back
Jim Porter aka "Porter" of Carrollton, GA passed away unexpectedly to Leukemia on May 18, 2020 at the young age of 33 after being diagnosed the day before. Porter left behind his wife Erin, Gus (8), Elsie Jo (5) and Sadie (1 month). Porter served his community as a Bowdon Police Officer and was a part of the GBI West Metro Regional Drug Task Force. All proceed of the tournament will be donated to Erin Porter.
Boat Entry: $150 includes Big Bass
Optional Side Pot: $25/boat paid 100% to top 3 finishers in the side pot
Ramp: Pyne Road Park
60% Pay Back and 1:5 Pay Back
Early Sign Up Deadline November 14, 2020. Boat numbers will be drawn after.
After early sign up boat numbers will be in the order payment is paid.
Roster Information:
Results
| | | | |
| --- | --- | --- | --- |
| Place | Net Weight | Big Fish | Team |
| 1 | 14.92 | 0.00 | Rull\ Williams |
| 2 | 13.39 | 0.00 | West\ McDonald |
| 3 | 12.29 | 0.00 | Smith\ Adams |
| 4 | 10.52 | 0.00 | Gosdin\ Milam |
| 5 | 10.11 | 4.68 | Cromer\ Cromer |
| 6 | 9.92 | 0.00 | Wylie\ Yate |
| 7 | 9.75 | 0.00 | Blaiir |
| 8 | 9.40 | 0.00 | Gaddy\ Smith |
| 9 | 9.28 | 0.00 | Bohanon\ Lewis |
| 10 | 9.22 | 5.98 | Foreman\ Jenson |
| 11 | 8.62 | 0.00 | Frank\ Womack |
| 12 | 8.17 | 0.00 | Lancaster\ Shook |
| 13 | 7.82 | 0.00 | Williams\ Williams |
| 14 | 7.78 | 0.00 | Evert\ Smith |
| 15 | 7.48 | 0.00 | Popwell\ Jackson |
| 16 | 7.18 | 0.00 | Hannah\ Sewell |
| 17 | 6.92 | 0.00 | Rolling\ Jacobs |
| 18 | 6.84 | 0.00 | Wilson\ Wilson |
| 19 | 6.81 | 0.00 | Mctyre\ Goode |
| 20 | 6.79 | 0.00 | Burdekin\ Burdekin |
| 21 | 6.09 | 0.00 | Hunter\ Fountain |
| 22 | 5.91 | 0.00 | Nelson\ Norred |
| 23 | 5.86 | 0.00 | Emory Brooks\ ? |
| 24 | 5.65 | | Harris\ Yates |
| 25 | 5.39 | 0.00 | Darr\ Darr |
| 26 | 3.52 | 0.00 | Turner\ Holtzclaw |
| 27 | 0.00 | 0.00 | Hatch |
| 27 | 0.00 | 0.00 | Gardner\ Gardner |
| 27 | 0.00 | 0.00 | Hartley\ Houge |
| 27 | 0.00 | 0.00 | Drake |
| 27 | 0.00 | 0.00 | Chafin\ Wilson |

Jim Porter Memorial Tournament on West Point
-
11/21/20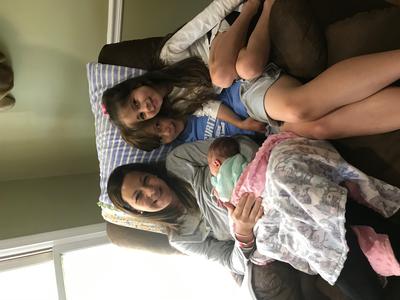 Erin, Gus, Elsi Jo and Sadie

---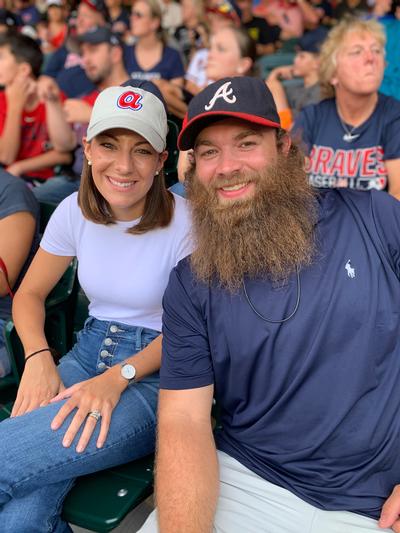 Erin and Porter

---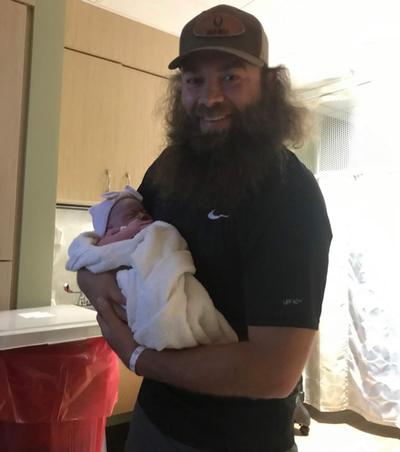 Porter and Sadie one month prior to his passing

---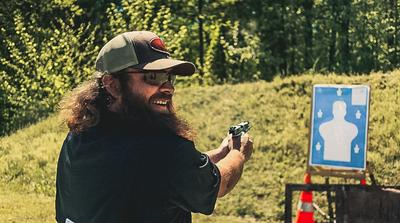 Porter

---