Details
Go Back
Our Thursday night meeting speaker was Beryl Billiot our tournament sponsor. Beryl read from the book of Mathew, Jesus call us all to be Fishers of men. So how do we respond to that calling? Put your faith in the lord and allow him to lead the way. Thank you for your support of your ministries.
Saturday morning we were rocked with high winds and heavy rain. We delayed the blast off but that didn't stop the 56 teams from going out and to claim their share of the $11,000 dollar payout. 1st place went to the local team Begnaud with a check for $1934. They didn't make the meeting so they lost out on the additional $3,600 payout. 2nd place was not disappointed that the 1st team didn't make the meeting as they walked away with $4934. 3rd place was father and son team of Couch and Couch who collected a check for $1538. 5.13 lbs Big Bass was caught by Darren Hernandez and was worth $530.
ISO Services is our Henderson Tournament Sponsor
Beryl Billiot Business Development Manager P: 225-500-2408 M. 601-761-0128
Thank you to for supporting Fishers of Men
Location : Henderson Public Launch
Boundaries: Can not lock through to Spillway.
Captains Meeting : April 8th sign up starts at 6 PM and meeting to follow at 7pm
Captains Meeting location : The VFW 42430 Churchpoint Rd, Gonzales, LA 70737
Mask are required
For the teams that both anglers attend meeting, there will be a drawing for a $150 valued prize.
One angler must attend the meeting to be qualify for the additional payouts.
Hotel Information:
Roster Information:
Boat #
MEMBER1
MEMBER2
Bonus Bucks
1st Flight Due in at 3:15
1
Ronald Salvadras
Corey Salvadras
Y
2
Brooks Webre
Kyle Guidry
Y
3
Jacob Mayer
Marlon Karpinski
Y
4
Shane Eliser
Jeff Coolman
Y
5
Samuel Martin
Blake Martin
Y
6
Brennan Huter
Dylan Tempanaro
Y
7
Eugene Hoover
Kevin Diez
Y
8
Colby Thompson
Jeremy Norris
Y
9
Malcolm Smith
Gary Christan
Y
10
Wade LeBlanc
Carl Whittington
Y
11
Jimmy Charbonnet
Donnie Sperlock
Y
12
Jarrod Aucoin
Anthony Scully
Y
13
Eric Brignac
Logan Fife
N
14
Gary M Mock
Lyle Mock
Y
15
Neil whitam
Jason graphia
N
16
Justin Mayers
Cody Smith
N
17
Mike Pyle
Joseph Martin
Y
18
Pat Joffrion
Jeff Winston
Y
19
Robert Crowe
Mike jasinski
Y
20
John Chaney
Hanson Chaney
Y
Boat #
MEMBER1
MEMBER2
Bonus Bucks
2nd Flight Due in at 3:30
21
Joseph Bennett
Dennis Martinez
Y
22
Danny Aucoin
Timmy Davis
Y
23
Brent Broussard
Chuck Dufour
Y
24
Wilson Couch
Warren Couch
Y
25
Tom Goins
TJ Goins
Y
26
George Valentine
Phillip Valentine
Y
27
Aaron Choate
John Domingues
Y
28
Logan Latuso
Ross Roper
Y
29
Chris Cordell
Byron Keith
Y
30
Alton Gajan
Jeff Boudreaux
Y
31
32
Beau Fitch
Jeff mcmorris
Y
33
Joey Decuir
Mark Sylvester
Y
34
Andre Landry
Chris Thornton
Y
35
Joey Bourgeois
Michael Bowen
Y
36
Sandy Gaudet
Winston Michel
Y
37
Patrick Rachel
Spenser Gremillion
Y
38
Jerm Simoneaux
Blake Canella
Y
39
Paul Begnaud
Chester Begnaud
N
40
Blake Bourque
Joey Stein
N
Boat #
MEMBER1
MEMBER2
Bonus Bucks
3rd Flight Due in at 3:45
41
Austin Legendre
Taylor Richard
N
42
Hunter Thibodeaux
Alex Lovell
Y
43
Connor Rushing
Alex Heintz
Y
44
Lynn Alexander
Denise Alexander
Y
45
Paul Amedee
Ed Burns Jr.
Y
46
Phillip Brown
Toby Sarradet
N
47
Hal Pinho
Lee Bierhorst
Y
48
Neal Normand
Tim Carmouche
Y
49
Vernon Silver
Gerald Butler
Y
50
David Cavell
Corey Wheat
Y
51
Brandon Gomez
Corey Martin
Y
52
Harold Little
Gary Robicheaux
Y
53
GREG BOURQUE
CLAY NAQUIN
N
54
KIRK ALLAIN
ORY GULOTTA
Y
55
Zach Burns
Brian Bateman
N
56
Clinton singleton
Linzy Howard
Y
57
Gary Haney
Lonnie Boudreaux
Y
58
Casey St.Romain
Phillip Aucoin
Y
59
Craig Walker
Brent Bonadona
Y
60
Steven Leach
Darren Hernandez
N

Henderson
-
04/10/21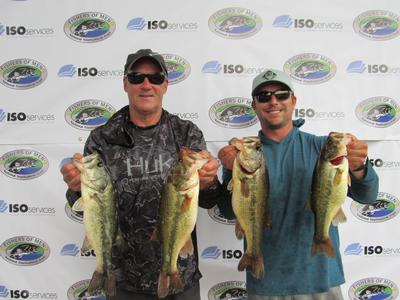 1st place

---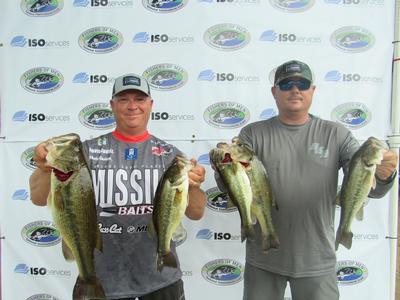 2nd Place

---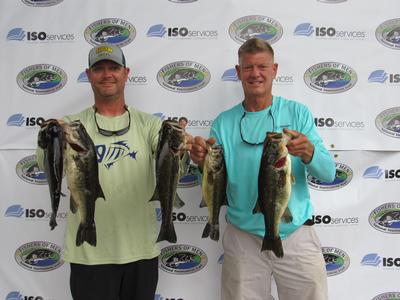 3rd place

---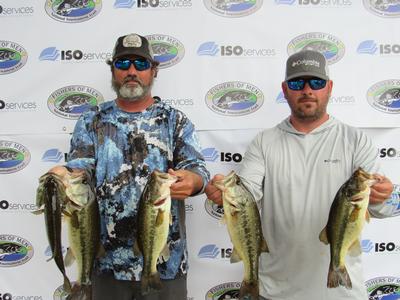 4th place

---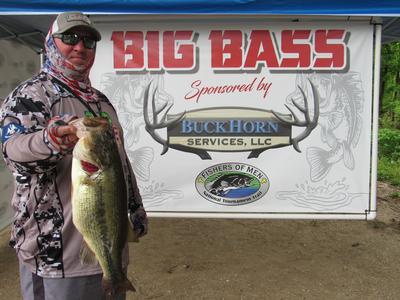 Big Bass

---