$(this).next("span").text(" "+ordinal+"!"); } }); -->
Details
Go Back
Our first event of the year went down this last Friday, March 25th on Smith Mountaim lake, VA. Temperatures dropped thru the week some, a heavy rain two days prior stained up some pockets on the lake that some anglers found useful to land a limit. We were met with a cold morning, temps in the high 30s/low 40s with mixed sun and clouds thru the day. Winds came thru with periods of 10-15 mph gusts. Four local teams paid the yearly dues and jumped in the events to show us what the lake can produce.
On Friday, Mike Nichols and Mark Winn of VA anchored a solid bag with 23.80 lb of big largemouth to take the win. Following up with 2nd place was Ben and his father Robert Hudson. They weighed 21.26 lbs, just sneaking by 3rd place finishers Rick Grant and Greg Spaulding with a 21.25 Lb bag. Rick and Greg had a 7.9 lb bass for Big Fish as well as a 6.2 lb kicker with that.
Several other teams were able to put limits together to start the year off on a good pace for chasing points!
Roster Information:



Smith Mountain Lake, Virginia - 03/25/22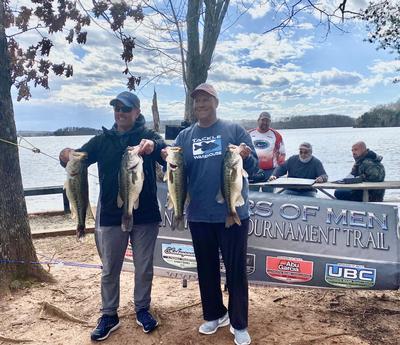 Mike Nichols and Mark Winn with the winning bag of 23.80 lbs

---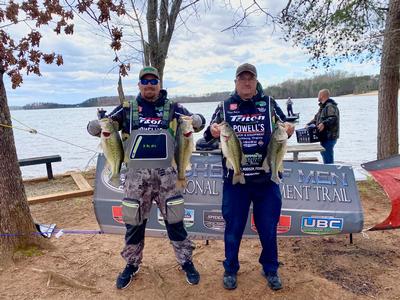 Ben and Robert Hudson 2nd place 21.26 lb bag

---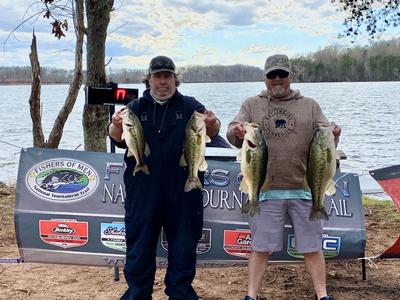 Rick Grant and Greg Spaulding for 3rd place, 21.25 lbs. Also had big fish of 7.9 lbs and a 6.2lber go accompany it.

---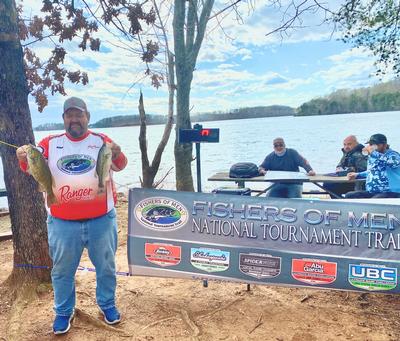 Ron Woodford with a nice smallmouth

---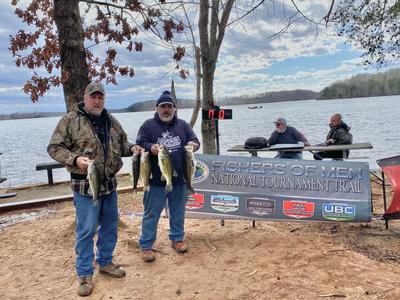 Joe Kimble and Ronnie Bothwell showing a solid 14.94 lb bag

---