$(this).next("span").text(" "+ordinal+"!"); } }); -->
Details
Go Back
Championship Day of The Fishers of Men Team Series Wild Card Qualifier Presented by Berkley is underway from beautiful Lake Wheeler in Decatur Al. Eight Teams will earn a berth into the National Championship March 12th -14th on the Harris Chain of lakes in Leesburg, Fl.
I'm sure the top qualifying teams are excited to go to sunny Florida in March after experiencing the brutal cold this weekend. The weather for day two has changed from yesterday as we have colder temperatures this morning with the temperature in the upper 20's as the anglers left in search of another limit of fish.
After all the anglers had weighed their fish the AL North East Team of Chris Baldus and Chet Borden finished a top of the leader board with a two day total of 38.25 lbs. Chris & Chet brought another solid limit of fish in today weighing 18.66 helping them to take the win. Second Place went to the Team of Andrew and Lacey Lambert from AL NW brining a five fish limit to the scales today weighing 18.04 lbs. giving them a total of 36.20 lbs. for the two days. Barry Isbell and Matt Crain from AL NE had a tough time today weighing only 3 fish but that was enough to give them a Third-Place finish with a total weight of 23.74 lbs. Fourth Place went to the Al NW team of Jonathan & Jim Barnette bringing in five fish weighing 16.77 lbs. on day two and more than doubling their day one weight moving them up 20 places in the standings with a total weight of 23.05 lbs. James & David Hanson from TN Central finished in Fifth Place weighing in a five fish limit today of 9.47 lbs. giving them a two day total of 22.85 lbs. Rounding out the top Six Teams was the AL Central team of Harvey Starling & Darrin Gibson weighing a total of 22.08 lbs. for the two days. Harvey & Darrin had a good kicker fish on day two with a fish weighing 4.93 lbs. giving them big fish honors for day two. Congratulations to the following teams who also qualified for the National Championship in March on the Harris Chain of Lakes in Leesburg FL. Robert & Samuel Richey from TX East were the highest finishing adult junior team. The AL NE team of Ron & Elaine Holler were the highest finishing male female team.
Berkley Cast for Cash winners, Chris Baldus & Chet Borden won an extra $250 for being the highest finishing team. Andrew & Lacey Lambert took home an extra $150 for the second highest fishing team.
Thanks to the Decatur Morgan County Tourism for always being such great hosts and the First Baptist Church for hosting our Thursdays Night meeting.
Fishers of Men would like to thank all of our fine sponsors; BassCat Boats, Mercury, Berkley, ABU Garcia, Spider Wire, Shakespeare, Strike King Lure Company, Power-Pole, Jim Hudson Toyota, Duckett Fishing, Bass Boat Technologies, Amphibia Eyeware, Buckeye Lures, T-H Marine, Gator Guards, Frogg
Roster Information:



Wildcard Qualifier on Lake Wheeler-Day 2 - 11/09/19
RESULTS: | View Multiday Day Results | Day 1 | Day 2 |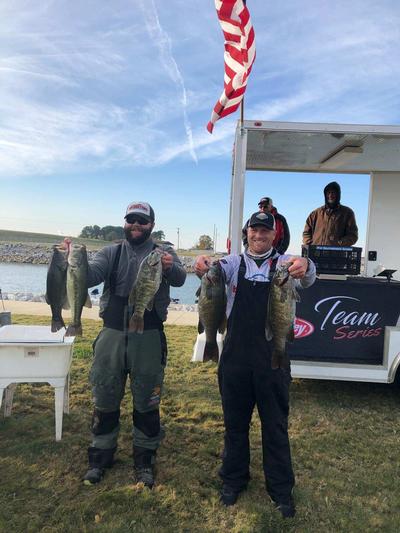 First Place Chris Baldus & Chet Borden 38.25 lbs.

---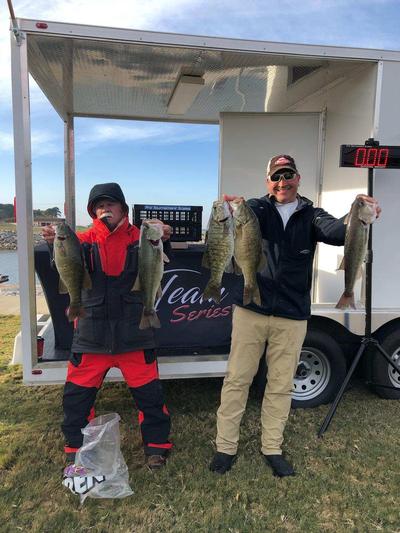 Second Place Andrew & Lacey Lambert 36.20 lbs.

---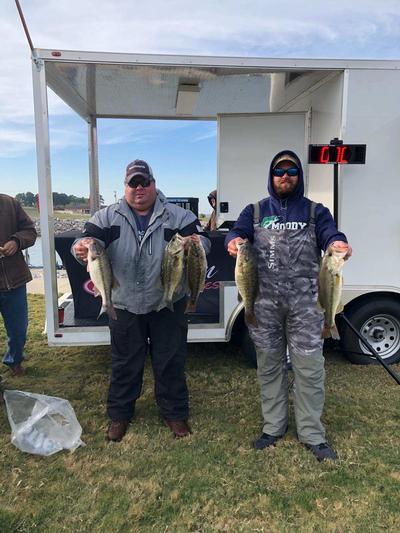 Third Place Barry Isbell & Matt Crain 23.74 lbs.

---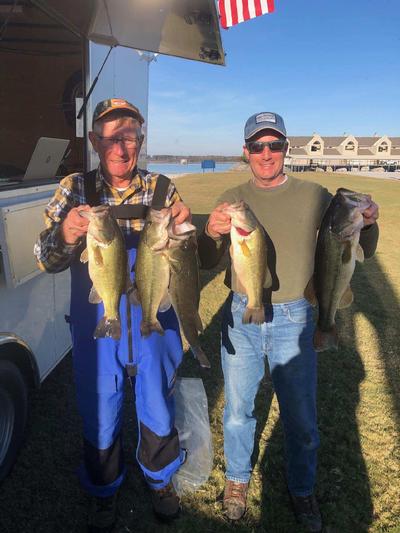 Fifth Place James & David Hanson 22.85 Lbs.

---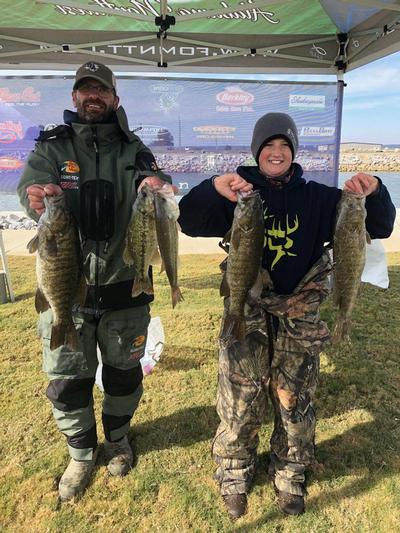 Robert & Samuel Richey Highest Finishing Adult Junior Team

---